Case study
Richard Wylie
Average Monthly Marketing Spend
Average Revenue per month
A family run business Richard Wylie Upholstery opened its doors in 1972 offering upholstery tools, fabrics, soft furnishings and much more.
Having established themselves in the trades marketplace supplying the NHS and John Lewis, their goal was to develop the retail side of the business.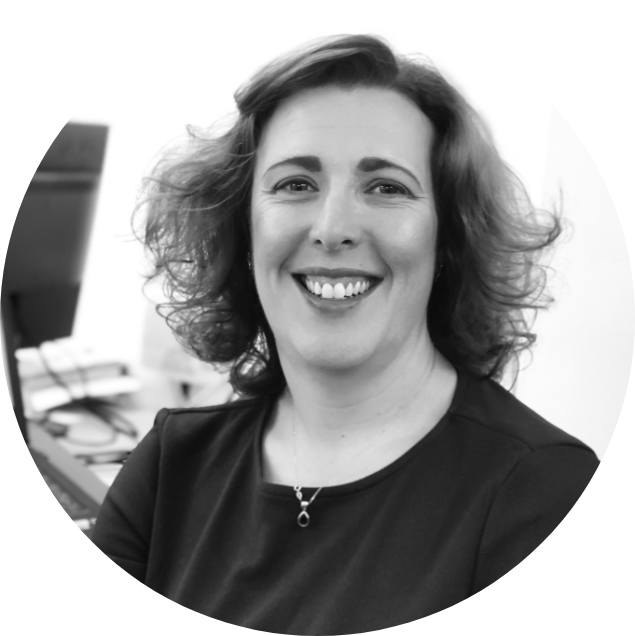 Key Challenges
There were a number of challenges and goals we worked on with the team at Richard Wylie:
Create new marketing channels

Create new sales opportunities

Develop an online marketing strategy

Increase their online presence

Reach and engage with a new audience of customers

Create an ecommerce website

Refresh and modernise their brand and website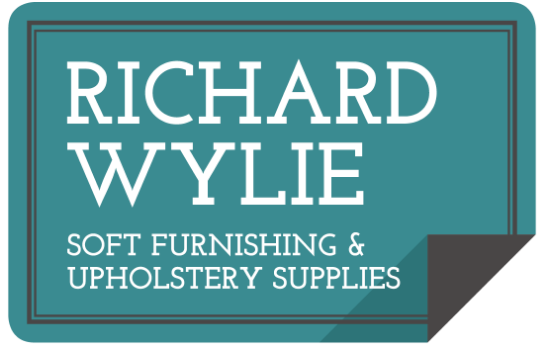 Brand, design and brochures
One of the first pieces of work we did with Richard Wylie was to refresh and update their company brand. It had been many years since they had revisited their brand.
Our goal was to create a fresh, modern brand that really stood out in the industry. While we designed their logo and brand over 5 years ago it has stood the test of time with its vibrant classic colours.
We have designed and created a number of brochures over the years.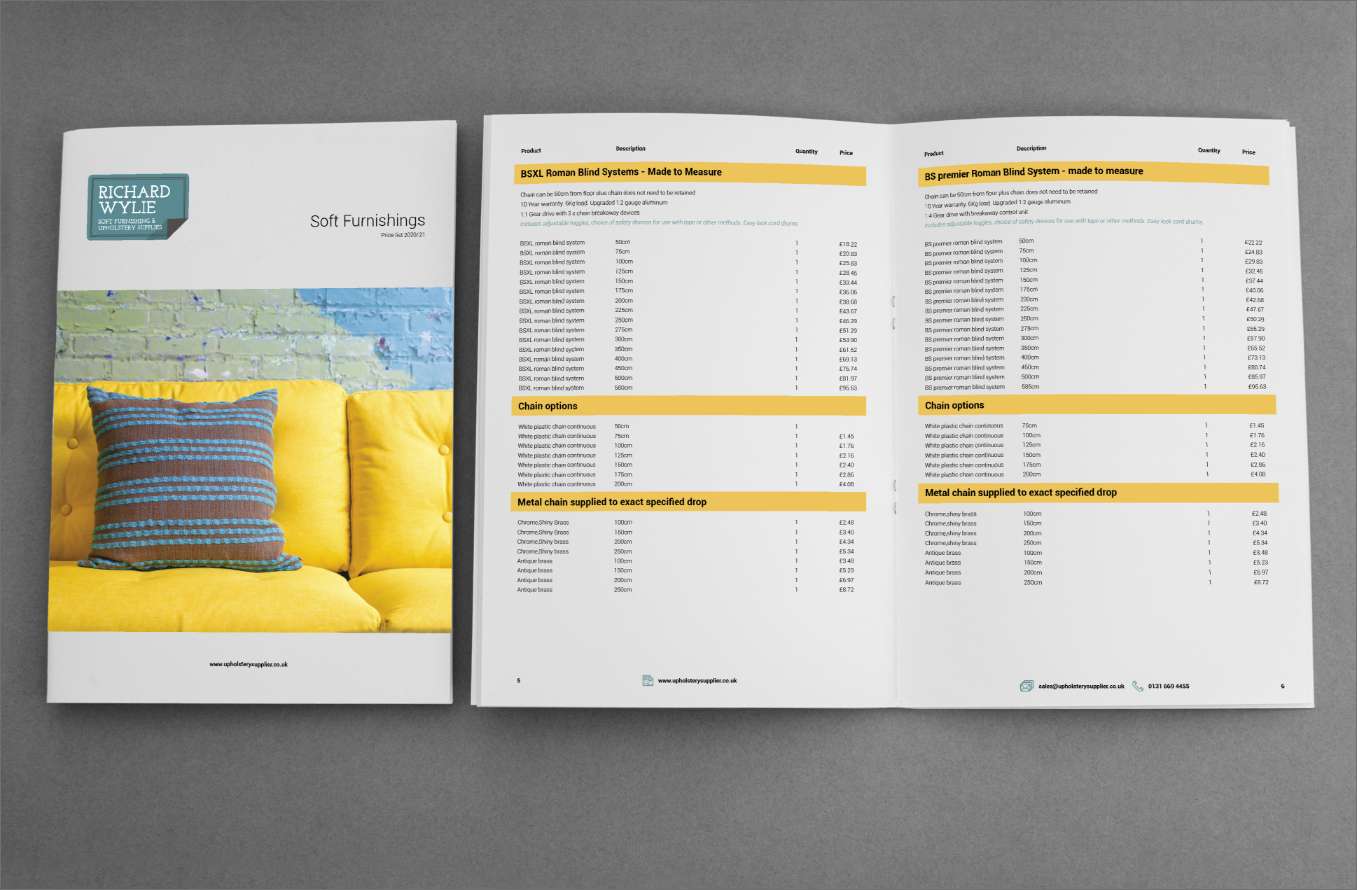 Ecommerce Website
When we started working with Richard Wylie they had an out of date ecommerce website that was difficult to manage, difficult to navigate and had little or no reporting built in to it. With over 2000 products their ecommerce website was one of the first of its kind in the industry. Our goal was to create an upholstery website that was easy to navigate, intuitive and could manage different price points for retail and trade customers.
Built in Shopfiy it has all the capacity required for us to continue to expand their online range. New products are added monthly. Updating prices across ranges is simple and easy which means that we can be quick to respond if there are changes in prices or products are no longer available. We produce many reports that enable us to tailor our sales and marketing strategy as well as the website.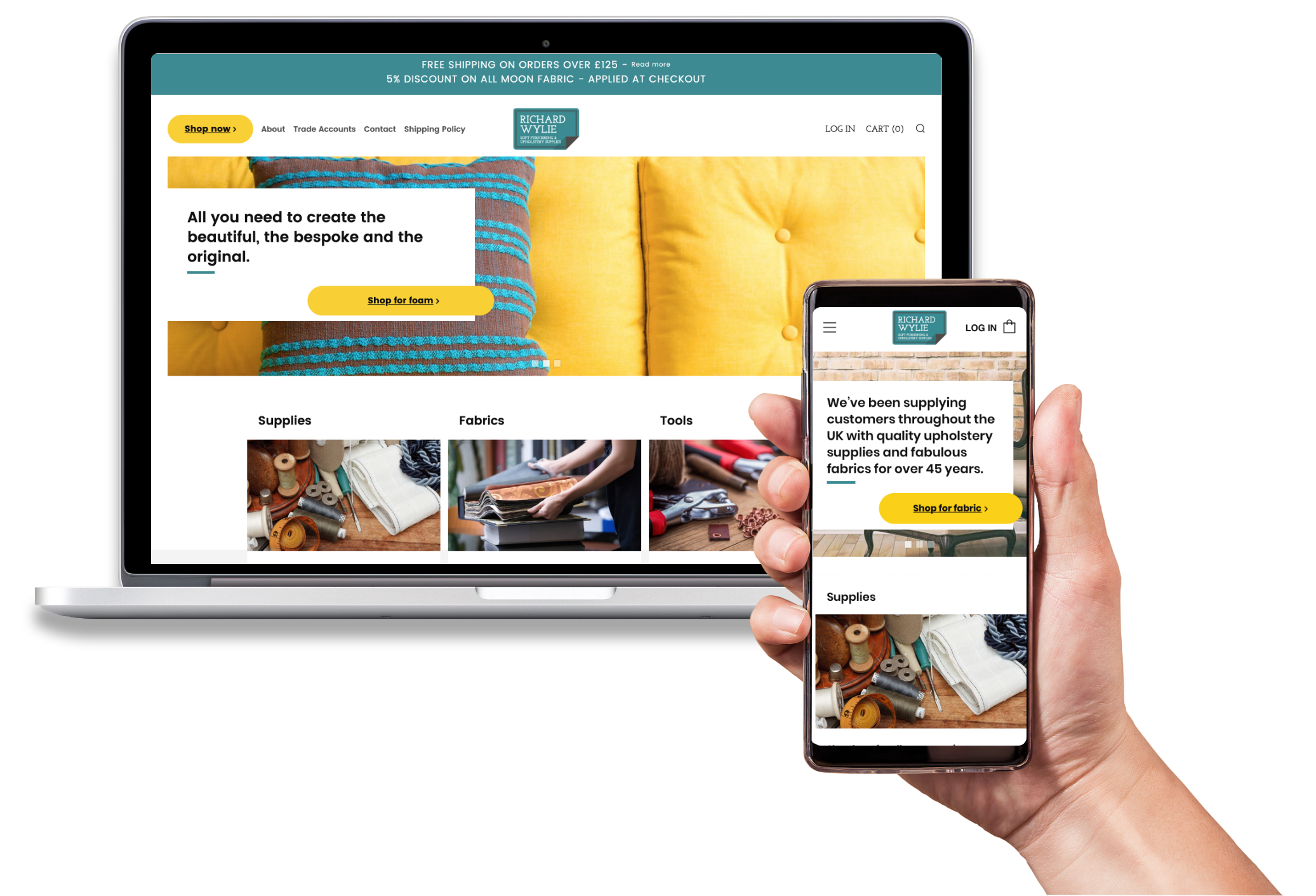 One of the results of their ecommerce website is that we have significantly grown their retail customer base.
This strategy was vital when COVID and lockdown occurred shutting down their retail and trade customers. While trade customers shut down the upholstery hobbyist thrived and we were able to capture and grow that marketplace growing a new audience of customers.
Decide for yourself – visit the website
Digital marketing campaign
We have been running a digital marketing campaign for Richard Wylie for nearly 5 years now. We run a Google ads and shopping campaign promoting their products. This has enabled us to significantly grow their retail marketplace of upholsterer enthusiasts. This added a whole new audience of customers to their business that they previously did not sell a great deal to.
A key part of our strategy has been to create and maintain an excellent ecommerce store adding new products on a regular basis. One of the first in the industry to have an ecommerce store, Richard Wylie really stood out from their competitors while adding credibility and loyalty to their brand.
The digital marketing campaign has also enabled them to grow their trade customer group and significantly increased their online presence. More importantly, it has added an average of £14.2k per month to their turnover.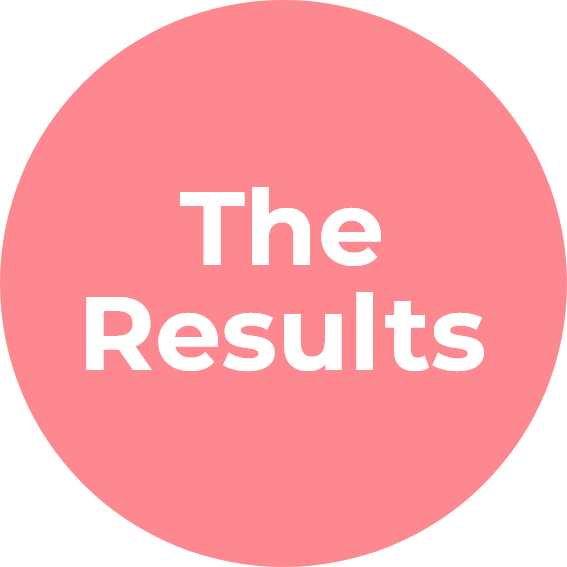 | | |
| --- | --- |
| Activity | Outcome |
| Average Monthly Marketing Spend | £2,250 |
| Campaigns Run | Google Ads, Google Shopping, Email Marketing |
| Average Monthly Impressions | 59,000 |
| Average Monthly Clicks | 1,940 |
| Average Monthly Sales | 140 |
| Average Sales Value | £102 |
| Average Revenue per month | £14,280 |
| Average Monthly ROI | 534% |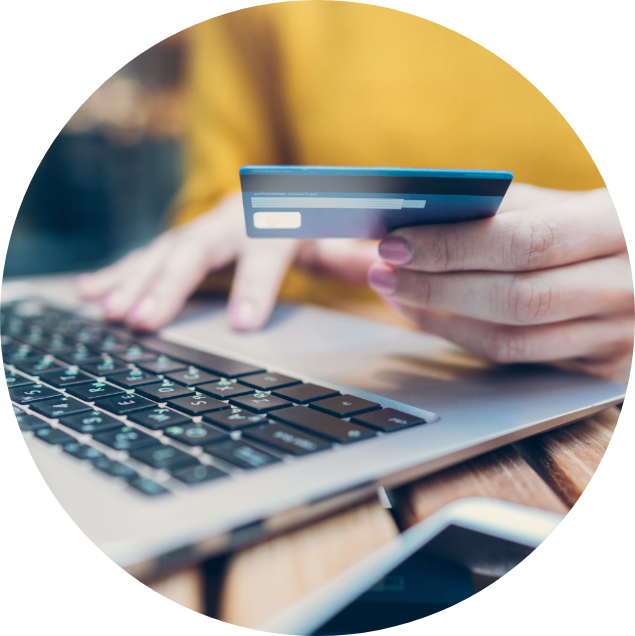 Social media and email marketing
We manage Richard Wylie's social media and email marketing on a monthly basis. We post regularly throughout the month educating our audience, highlighting key products and encouraging customers to share pictures of their projects with us.
This drives traffic to the website, generates sales and keeps them in the forefront of their audiences mind. It also sets them apart from their competition and adds credibility to their brand.
We send out two emails a month which on average bring in an additional £2k. The key to the success of their email marketing is that we inspire their customers with project ideas which we link back to their products.
We have also tailored their abandon cart email which brings in an additional revenue each month.
Ready to grow
your business?
We don't want to waste your time, so we have developed a unique call, so we can understand your business and whether we can help.
It only takes 15 minutes but is structured in such a way that by the end of that call, we will be able to advise you on whether we can help. It also gives you a chance to see if you want to work with us.
We believe in partnerships, where both partners are achieving what they need, so we all need to be happy with the relationship.
Book your 15-minute exploration call to find out how we can drive more traffic to your website, generate more leads and convert more customers.
Don't miss a thing
Get sales and marketing tips straight to your inbox